Chinese New Year, also known as the "Spring Festival" in modern Mainland China, is an important Chinese festival celebrated at the turn of the traditional lunisolar Chinese calendar.
Chinese New Year 2016 added 4 new cosmetics and 1 new item (has been removed for reworking purposes).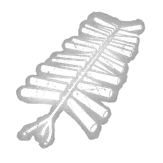 The two items were:
Chinese Rooster Shirt 2016 (Dwight, Meg, Claudette, Jake)
Chinese Firecracker (Used to blind or distract Killer)
There was also a firecracker event to screenshot the firecracker and had a chance to win cosmetics. This event happened before the chinese firecracker was removed from chest and bloodweb.
活动
血猎
万圣节前夜 32px
周年纪念
血宴活动
中国春节
秋季假面舞会
冬至2017
咆哮之地

Scorching Summer BBQ

The Hallowed Blight

血戮

冬至2018

Moonrise