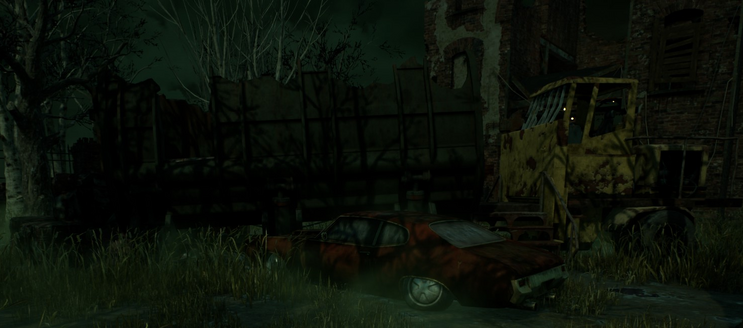 The Truck is a Structure featured throughout the Autohaven Wreckers Realm.
Nearby Props
The following Props may spawn around the Truck.
Layout
Characters can access the Truck by walking up one of the attached staircases.
At its cargo space, there is a vault:
Vaulting this window will result in you dropping down the Truck.
There is always a car beside the Truck:
A Generator can spawn to the side of it.
Trivia