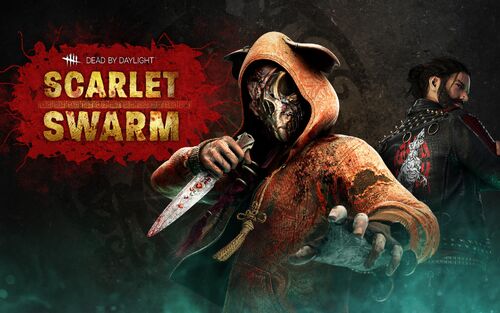 Scarlet Swarm is a Lunar New Year Event in Dead by Daylight
that took place between 21 January and 4 February 2020.
It kicked off the in-game celebrations in honour of the Chinese Year of the Rat.
Overview
In-game changes
Re-enabled the Howling Grounds Lobby.
Re-enabled the Moonrise Theme Music.
Re-enabled the Lunar Hook Model.
Re-enabled the Lunar Generator Model.
Re-enabled the Chinese Firecracker Item.
Log-in Rewards
Trivia
Unlike the previous two Lunar New Year Events, Scarlet Swarm did not feature special in-game Challenges.