Modes
This Article lists all currently available Game Modes in Dead by Daylight

.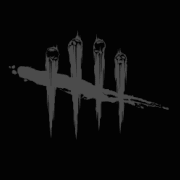 formerly known as Be A Survivor
Join a ranked Lobby as a Survivor
with up to three of your Survivor friends and get matched with a random Killer.
often abbreviated as SWF
With Patch 3.2.0, Survive With Friends merged with Play As Survivor.
formerly known as Be A Killer
Create a ranked Lobby as a Killer

, the 4 Survivors will join the Lobby at random.
formerly known as Kill Your Friends and often abbreviated as KYF
Create a Party with up to six befriended Players (1 Killer, 4 Survivors, 2 Spectators) and play an unranked game as friends, with special customisation options regarding Unlockables and Map selection.
Dead by Daylight used to have a Quick Play mode, designed to randomly join or create a ranked lobby as either a Survivor or the Killer, depending on whichever was faster.

The mode was ultimately removed as barely any Player used it.