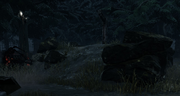 Hills are Structures featured throughout the Maps of Dead by Daylight

.
Nearby Props
[
]
The following Props may spawn around Hills.
Layout
[
]
Characters can access the top of Hills by going up its stone path.
At the top there can be many Props:
There can be a Chest and Hook up there.
Iterations
[
]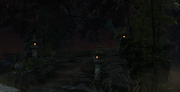 There are different iterations of Hills on the Family Residence and Mount Ormond Resort Maps.
Family Residence
[
]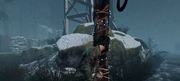 A hill with a stone staircase and some tiny stone pillars at its front. There is a Japanese Maple Tree as well as some stone lanterns on top of it. There are bamboo plants to its side.
There can be potentially a Generator on top of the Hill.
Mount Ormond Resort
[
]
A hill with an Observation Tower on top of it.
There is normally a Generator under the Observation Tower.
Trivia
[
]