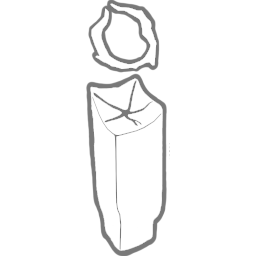 The Crown Pillar is a Prop that only spawns for the duration of Dead by Daylight's Anniversaries.
It was originally introduced with the Fourth Year Anniversary.
Overview
[
]
During the Anniversary Event, each Trial will spawn 1 Crown Pillar in a random location on the Map.
The Crown Pillar randomly changes its location every 90-120 seconds if left alone.
Hovering above the Crown Pillar and emitting an audio cue is an Entity Crown.
Interacting with the Crown Pillar either as the Killer or as a Survivor dissolves the Crown into the Character, giving them a special visual effect that emanates from their torso for the remainder of the Trial.
Acquiring the Crown causes the Crown Pillar to respawn in a new location with a new Crown atop it.
Escaping with the Crown as Survivor or finishing the Trial as Killer will unlock the Crown as a Cosmetic piece for that Character, given it is an original Character.
Licensed Characters may also interact with the Crown Pillar, as this still grants bonus Bloodpoints, but they will not unlock any special Cosmetic piece.
Crowns
[
]
Gallery
[
]