CHAPTER VI: A Nightmare on Elm Street™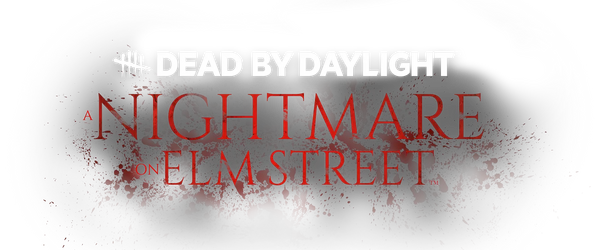 A Nightmare on Elm Street™
Release Date
26 October 2017 (Thursday)
Category
Chapter DLC
Cost
$6.99
Theme Music
No special Theme Music
Store Page
CHAPTER VI: A Nightmare on Elm Street™ is the sixth Chapter DLC for Dead by Daylight

.
This DLC features:
A Nightmare on Elm Street™ is a brand new Chapter for Dead by Daylight.
There are boogeymen, and they do live under your bed. They are inside your room, and inside your mind - your dreams and sometimes dreams come true. Freddy Krueger knows the true meaning of haunting. The true meaning of pushing someone into that dream state where you are uncertain whether you are awake or asleep - alive or on the verge of death. Some more than others will resist sleep, like young Quentin, who is forced to head back where Freddy learned about revenge. Back to Badham Preschool.
Back to school
Who would have thought that dreams could actually do harm? Physical, pain inducing harm? Fear and pain stemming from a scarred soul who seeks revenge for a punishment he deserved. Freddy Krueger will always be remembered - whether you are awake or asleep.
A Nightmare on Elm Street™ is a Chapter for Dead by Daylight. It includes a new Killer, a Survivor and a Map.
Main article: Frederick "Freddy" Charles Krueger
Freddy Krueger
How will you stop someone who won't even let your dreams be? Who will never let you rest and regain some strength so you are able to keep on fighting. Freddy is relentless in his struggle and yearns for retribution. He does not sees the wrongs he did, but rather how he was wronged. He does not hear the cries of pain and suffering children. He just sees his claws closing in on your neck.
Killer Power - Freddy Krueger: Dream Demon

| | | |
| --- | --- | --- |
| | Death won't accept him and thus he remains, a calamity, indisputable master of his victims' nightmares. | |

DREAM DEMON:
The Nightmare passively puts Survivors to sleep over 60 seconds, after which they enter the Dream World.
Successful hits will pull Survivors into the Dream World.
Awake Survivors hear The Nightmare's Terror Radius and see him within a range of

16 metres

, intermittently within a range of

32 metres

, and not at all if further away.
Dream World:
Once in the Dream World, Survivors are afflicted with the Oblivious

Status Effect, only hear The Nightmare's non-directional Lullaby, and can be affected by either Dream Snares or Dream Pallets placed by The Nightmare. Survivors can wake up by failing Skill Checks

, finding an awake Survivor to perform the Wake Up action, or by using one's personal Alarm Clock

found in the Trial Grounds.
Each successive Wake Up action takes twice as long to perform. Using the Alarm Clock will give Survivors a grace period of 30 seconds before they start falling asleep again.

SPECIAL ABILITY: Dream Snare
Press and hold the Power button to place a Dream Snare on the ground directly in front of The Nightmare. Survivors that come in contact with a Dream Snare will be afflicted the Hindered

Status Effect, slowing them while they remain with its Area of Effect and for a short duration after leaving it.

SPECIAL ABILITY: Dream Pallet
Press and hold the Power button to place a Dream Pallet at an available location. A Dream Pallet dropped by a Survivor will be destroyed immediately and not stun The Nightmare.

SPECIAL ABILITY: Dream Projection
Press and hold the Active Ability button to perform a Dream Projection and teleport to a Generator
in view. Releasing the button early will cancel the action. For each Survivor in the Dream World, the cool-down of using Dream Projection is reduced by stack-able 15 %.

"You have nothing to worry about. This won't hurt one... little... bit." — Freddy Krueger
Icon
Name
Description

Fire Up

The increased pressure of losing your preys fills you with anger and gives you unsuspected motivation.

Each time the Survivors complete repairs on a Generator, Fire Up grows in power.

For each Generator completed, gain a stack-able 3/3.5/4 % buff to Picking-up, Dropping, Pallet breaking, Breakable-Wall breaking, Generator damaging, and Vaulting speeds for the remainder of the Trial.

"Now why don't you just fucking die?" — Freddy Krueger

Remember Me

You become obsessed with one Survivor.

Each time you hit your Obsession , you increase the Exit Gate Opening time by 4 seconds up to a maximum of 8 additional/12 additional/16 additional seconds.

The Obsession is not affected by Remember Me.

You can only be obsessed with one Survivor at a time.

"You don't remember? You must. You're my number one, and you'll never wake up again." — Freddy Krueger

Blood Warden

As soon as the Exit Gate is opened, Blood Warden is activated. The Auras of any Survivors located within Exit Gate areas are revealed to you.

Once per Trial, hooking a Survivor while Blood Warden is active calls upon The Entity to block both Exits for all Survivors for 30/40/60 seconds.

"This is my world. And you can't ever leave." — Freddy Krueger
Main article: Quentin Smith
The Sleepwalker
Quentin Smith will never run out of pills to keep him awake, of energy drinks to make him go another mile or another hour. He will never stop, and hopefully he will never sleep. Ever again. Or at least until he's managed to stop Freddy. Fear poses an option: head into the storm and ride it out, or accept the inevitability of death and just go to bed. Quentin chooses the first one. But how long can he avoid sleep? And how will he manage in this place? Where even death can't provide any kind of tranquillity.
Icon
Name
Description

Wake Up!

Unlocks potential in one's Aura-reading ability.

Once all Generators are powered, Exit Gates are revealed to you when within a range of 128 metres.

While opening the Exit Gates, reveal your Aura to other Survivors within a range of 128 metres.

While Wake Up! is active, you open Exit Gates 5/10/15 % faster.

"Ok, look. If we survive the next 24 hours, then I'll take you out on a real date." — Quentin Smith

Pharmacy

You have a knack for finding medicine.

Unlocking Chests is 40/60/80 % faster and the Hearing distance of noises this causes is reduced by 8 metres.

Pharmacy guarantees an Emergency Med-Kit on your first completed Chest Unlock.

"Adrenaline, it's going to keep us awake. I stole it from one of the Nurse's carts." — Quentin Smith

Vigil

You look over your friends even in dire situations.

You and your Allies within a range of 8 metres recover from Exhaustion , Haemorrhage , Hindered and Blindness Status Effects 10/15/20 % faster.

Once out of range, this effect persists for 15 seconds.

"I'm gonna be here when you wake up. You're gonna make it." — Quentin Smith
Main article: Springwood
A place for teaching
When you think "preschool", you think of learning. Development and knowledge. You put trust in its meaning and heritage. Badham Preschool however, was something completely different. On the outside it posed as a place where everyone could feel safe. But it held pain and suffering inside. Freddy roamed the premises and distorted everything we took for granted. Nowadays, the preschool is just a shattered memory. Where hallways are abandoned, and where toys provide a disturbing sight of never forgotten torment. It's not what it once was, and it will never return to its old shape. It is forever tainted.