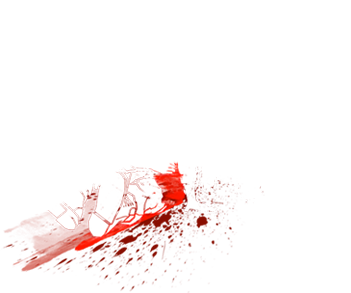 Left Behind
Release Date
08 March 2017 (Wednesday)
Category
Chapter DLC (formerly Paragraph DLC)
Cost
Free
Theme Music
No special Theme Music
Store Page
PARAGRAPH I: Left Behind, also unofficially known as CHAPTER 3.5: Left Behind was the first Paragraph DLC for Dead by Daylight

.
Since it was released in-between CHAPTERS 3 and 4, it was unofficially renamed to CHAPTER 3.5 to fit in with the other two former Paragraphs, when the Developers abandoned the practice of naming single-character DLCs "Paragraphs".
This DLC features:
Description
[
]
UP AND AT 'EM, SOLDIER. TIME TO MOVE!
Put on that comfy beret and green combat jacket if you wanna fight another day as war veteran Bill Overbeck. You were left for dead, but you woke up. Now you have gotten the only thing you ever wanted: an enemy to fight. Left Behind is a free add-on for Dead by Daylight and includes 1 survivor + 4 brand new Survivor outfits.
William "Bill" Overbeck
[
]
Main article: William "Bill" Overbeck
Bill's Info
[
]
Back to fight another day
It took two tours in Vietnam, a handful of medals, a knee full of shrapnel, and an honorable discharge to get William "Bill" Overbeck to stop fighting. He hated it. After decades spent drifting aimlessly through dead end jobs, Bill went in for a routine surgery and woke up to a plague turning normal people into mindless killing machines. Making his way through rural ghost towns and pitch-black forests, he found other survivors, and together they fled from the infected hordes. In the end, one of them sacrificed himself to ensure their safety. Bill was left for dead...and with a new enemy to fight.
Bill's Perks
[
]
Bill is tough as nails and knows how to survive just about anything. He'll do whatever it takes to help others live to see another day and he's not afraid to take one for the team.
Left Behind
Borrowed Time

You are fuelled with an unexpected energy when saving an ally from a Hook.

Survivors you unhook benefit from the following effects:

Extends the duration of their Endurance Status Effect by

6

/

8

/

10

seconds.
Extends the duration of their Haste Status Effect by

+10 seconds

.

"Probably stings like hell, but it ain't gonna kill ya. Up and at 'em soldier. Time to move!" — Bill Overbeck

Unbreakable

Past battles have taught you a thing or two about survival.

Once per Trial, you can completely recover from the Dying State.

Your Recovery speed is increased by

25

/

30

/

35

%.

"Goddammit, I am seriously FUBAR!" — Bill Overbeck
Customisation
[
]
William "Bill" Overbeck
[
]
Other Survivors
[
]
| Character | Head | Torso | Legs |
| --- | --- | --- | --- |
| | | | |
Gallery
[
]
Trailers
[
]