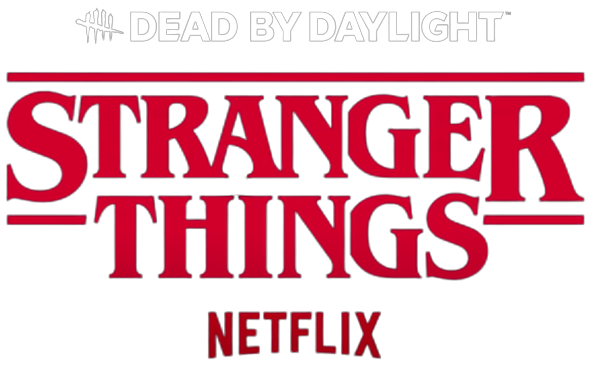 CHAPTER 13: Stranger Things was the thirteenth Chapter DLC for Dead by Daylight

.
It was available for purchase until 17 November 2021, after which the Chapter left the Realm of The Entity.
Its Killer and Survivors remain as playable Characters for all Players, who had purchased them prior to 17 November 2021.
They cannot be purchased anymore and were removed from the in-game Store.
The only way to still unlock the Characters retroactively is by using an existing code for CHAPTER 13: Stranger Things, which still exist in limited quantities, such as as a physical copy of the DLC or a DLC-bundle for Console.

This DLC featured:
Content Retraction/Suspension
Characters and Cosmetics
On 16 August 2021, one month short of two years after the Chapter was introduced to Dead by Daylight, the Developers had announced on their website that the Chapter would be leaving the Game three months later by 17 November 2021.
After that date, none of the Stranger Things content can be purchased anymore on any platform and there will be no new content made for the Chapter.
Any previously bought content will remain in the Game and usable, with Players continuing to be able to play with and against the Stranger Things characters in the Trials.
Map
The sole game-impacting change of the content suspension is the removal of the Realm and its associated Map, The Underground Complex.
As of the Chapter's departure, the Map is no longer accessible by any Player in any mode.
Trivia
This Chapter marked the first Chapter to feature two Survivors instead of just one.
This Chapter marked the first Chapter to leave Dead by Daylight in any form.
This Chapter was first teased after the official Netflix Twitter account posted a tweet during E3 2019 which told players to "watch out" for upcoming projects with different companies. Behaviour, the developers behind Dead By Daylight, was one of them. Link
Gallery
Trailers