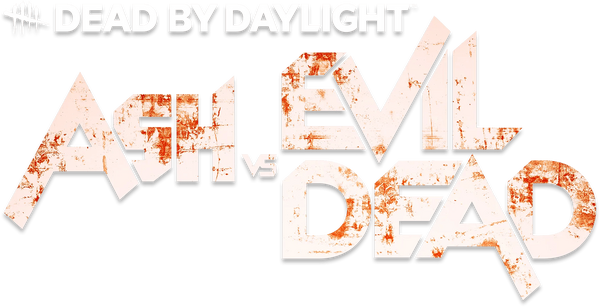 Ash vs Evil Dead
Release Date
02 April 2019 (Tuesday)
Category
Chapter DLC (formerly Paragraph DLC)
Cost
$4.99
Theme Music
No special Theme Music
Store Page
PARAGRAPH III: Ash vs Evil Dead, also known as CHAPTER 11.5: Ash vs Evil Dead, was the third and final Paragraph of Dead by Daylight

.
Since it was released in-between CHAPTERS XI and XII, it was titled CHAPTER 11.5 by the Developers, as they had previously abandoned the practice of naming single-character DLCs "Paragraphs".
This DLC features:
Description
[
]
Ash vs Evil Dead is a brand-new Character for Dead by Daylight. Purchasing the Ash vs Evil Dead DLC will unlock a new Survivor, Ash Williams and an exclusive clothing Item for him.
Ashley J. Williams, the legendary hero from the Ash vs Evil Dead horror series, has entered the realm of The Entity. While this time the chainsaw is not his to wield, Ash knows how to escape gruesome death. Wander through The Fog as Ash and escape evil once more.
Ash Williams
[
]
Main article: Ashley "Ash" Joanna Williams
Ash's Lore
[
]
During a weekend at a cabin, Ash uncovered the Necronomicon Ex-Mortis (Book of the Dead) and awoke something dark in the woods. Evil possessed his friends, whom he was forced to kill, and his right hand, which he sawed off. For the next thirty years, Ash ran from his past, working at a Value Stop department store and seducing women in dive bars. But he screwed up one night when he read from the Necronomicon to impress a woman. Evil found him once more. After a terrible fight, Ash, drawing his last breath, was taken by the Knights of Sumeria and transported into the future. But after his deal with a demon went South, Ash found himself in the realm of the Entity, without shotgun or chainsaw.
Ash's Perks
[
]
Flip-Flop
You have an uncanny ability to escape the inevitable.
While in the Dying State ,

50 %

of your Recovery progression is converted into Wiggling progression, up to a maximum of

40

/

45

/

50

%, once you are picked up by the Killer .


"Catch ya on the flip-flop." — Ash Williams

Buckle Up
Unlocks potential in your Aura-reading ability.
You can determine the Recovery progress of dying Survivors by the intensity of their Aura at a distance of

48 metres

away.
When healing another Survivor from the Dying State to the Injured State , the Killer's Aura is revealed to the both of you for

4

/

5

/

6

seconds.


"Ghost beaters never leave a man behind." — Ash Williams

Mettle of Man
Evil has a way of always finding you.
After triggering your

third

Protection Hit, Mettle of Man activates and you are protected by the Endurance Status Effect:

Any damage taken that would put you into the Dying State from the Injured State is blocked.
When you are healed again, your Aura will be revealed to the Killer whenever you are farther than

12

/

14

/

16

metres away.

Mettle of Man deactivates the next time you are put into the Dying State.
Increases the odds of becoming the Killer's initial Obsession by +100 %.
The Killer can only be obsessed with one Survivor at a time.
"Evil has a bullseye on my back the size of Tiger Stadium." — Ash Williams
Customisation
[
]
Ash Williams
[
]
Gallery
[
]
Videos
[
]
Trivia
[
]
CHAPTER 11.5: Ash vs Evil Dead was leaked through the existence of Ash's Unique Perks in the Custom Game mode on the PlayStation 4 and Xbox One versions of Dead by Daylight when Patch 2.6.0 released.